On Saturday we got some good weather for our training session which foccused on evacuation of casulties from the Bracklin Falls in Callander. Despite its beauty, it is a hot spot for accidents.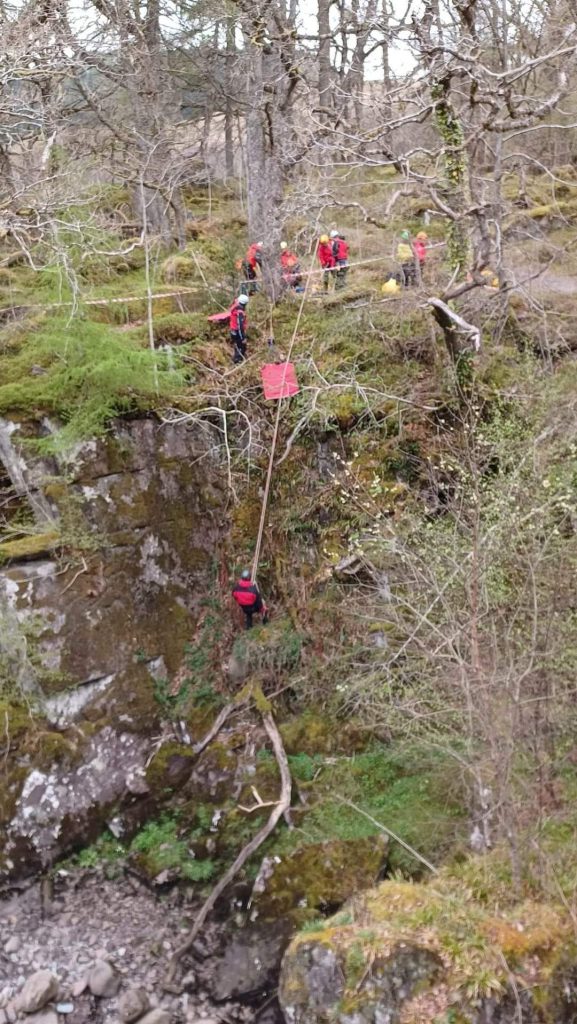 For some of the new recruits this was the first time they had seen these types of skills and techniques operating in this area. For other members it was a refresher and an update to prepare us should we need to respond to an incident in the area.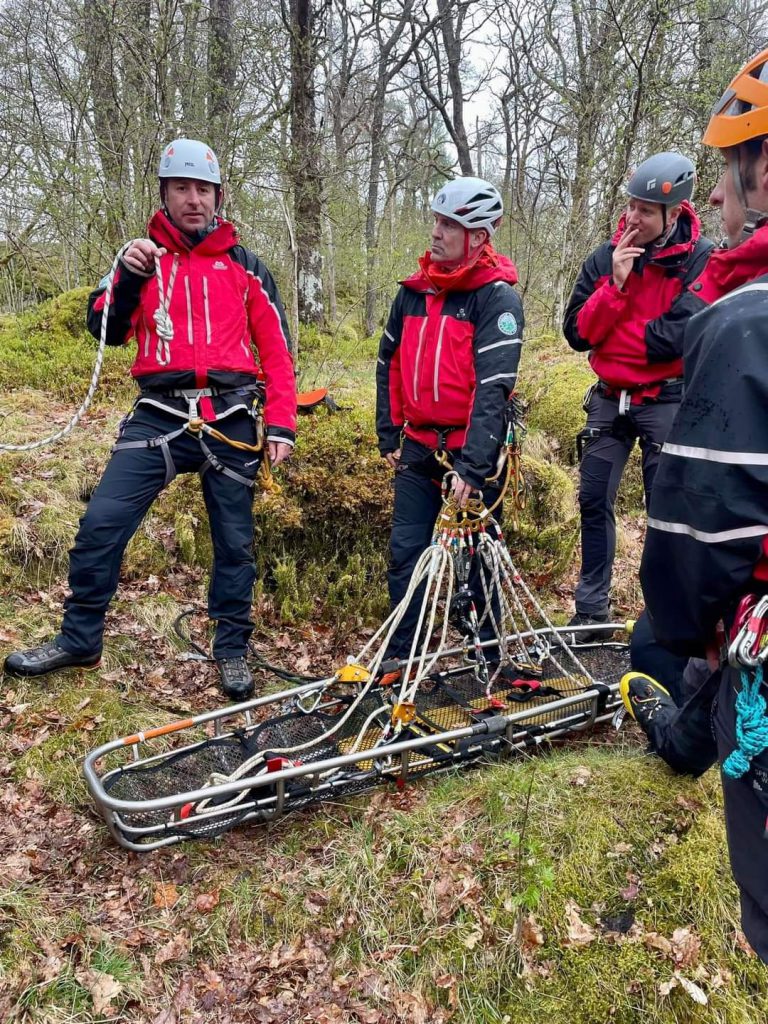 The training included :-
Rigging for rescue using mirrored twin line rescue systems
Delegation of specific roles
The role of an Edge attendant.
Hauling/pulley systems
The use of deviations for gorge rescues
Releasable and recoverable abseiler ( i.e to allow us to recover an abseiler if they are struck by falling debris/rocks)
Horizontal Stretcher lower and raise
Vertical Stretcher lower and raise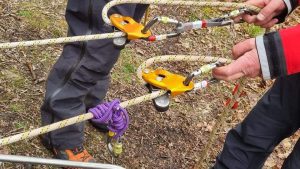 Our team is made up of people from all sorts of backgrounds, on Saturday we were grateful to have the skills of one of our team members who is an experienced rope technician and trainer with Scottish Fire and Rescue.