Another busy week was had by the team!
We were called out on Thursday evening by Forth Valley Police Division to Beinn Odhar, near Tyndrum where a walker had become disorientated due to the weather conditions. A number of team members deployed, headed up by our very own search dog Alfie (and assisted by his handler Richard) from SARDA Southern Scotland. They quickly found the walker, and they were assisted off the hill, uninjured.
Over the weekend, three of our members attended a national Search Management course run by Scottish Mountain Rescue.
On Saturday morning, some of the team members attended a training session at Bracklinn Falls, Callander. We were joined by one of the rope rescue units from the Scottish Fire and Rescue Service for a joint training day. The only time we ever meet ordinarily is during an ongoing incident, where there is little time for exchanging ideas and practices. That was the aim of the day, and we simulated a joint rescue to retrieve an injured casualty who'd fallen to the bottom of the gorge.
Just as we were midway through the exercise, the first of our two Saturday callouts came in. The first was to Stuc a' Chroin after Police received reports of an injured walker. We hastily packed up and made our way to the hill. After several hours of searching and still no trace, we called on our colleagues Tayside Mountain Rescue Team to attend and assist.
At this point, our second callout came to Ben More, for a walker with an arm injury. Given our team were tied up searching already, we asked our colleagues at Lomond Mountain Rescue Team to start making their way. One of our Team Leaders worked in the background trying to find the casualty's position on the hill. Despite all the technology and tools we had, the location was determined through speaking to a passing walker via phone, and having been described the location, local knowledge once again prevailed. Given the update, we asked for Rescue 199 from Maritime and Coastguard Agency to be diverted to assist, as they were en route to assist at our initial incident.
Once on scene, the helicopter crew quickly located the casualty, and they were uplifted and flown straight to the hospital for medical assistance. At the same time, we received an update from the Police that the injured walker from Stuc a' Chroin had managed to walk off, and was over an hour away in their car. All's well that ends well. Thankfully our Tayside colleagues were just mustering so were stood down before they left base.
Our only plea would be if you ever need to call for assistance from Mountain Rescue and then no longer require it, please update the police. Our volunteers on this occasion were out searching for several hours and were starting to call in other resources when the update was received. It was a nice day for a walk on the hill, so just a gentle request.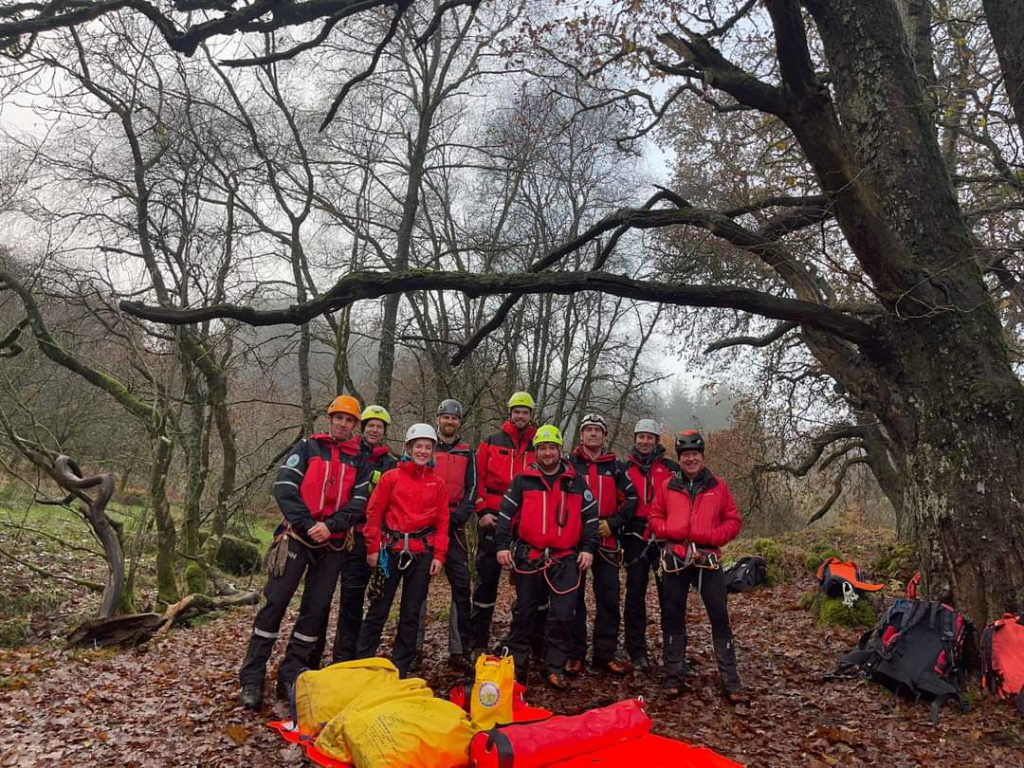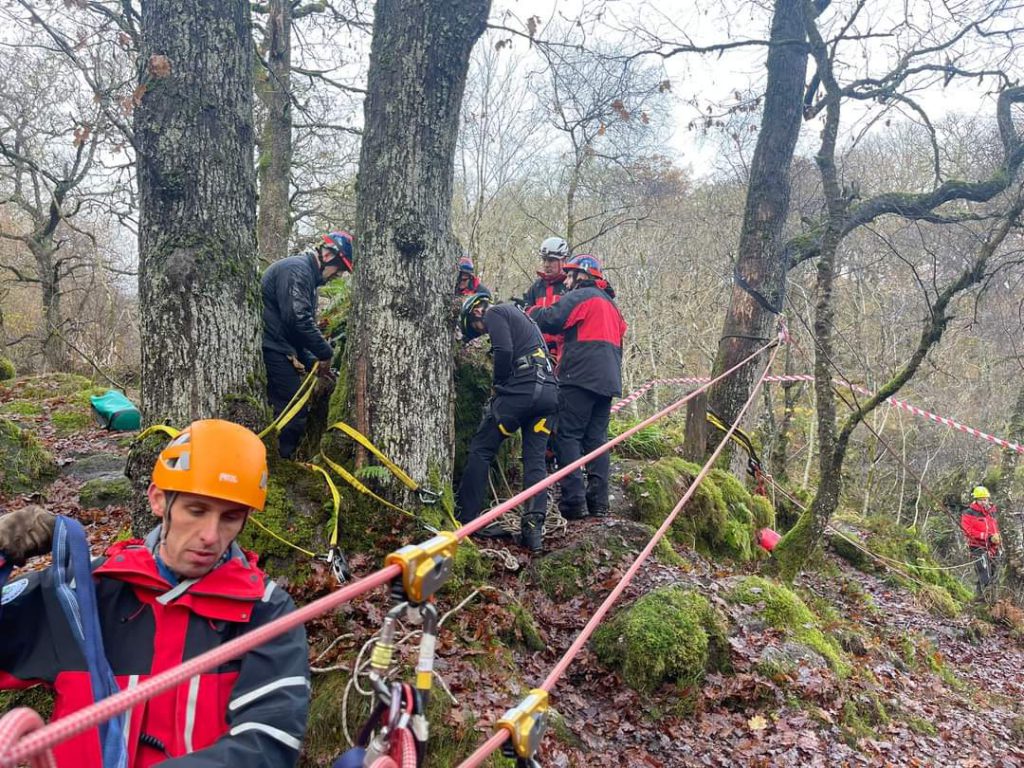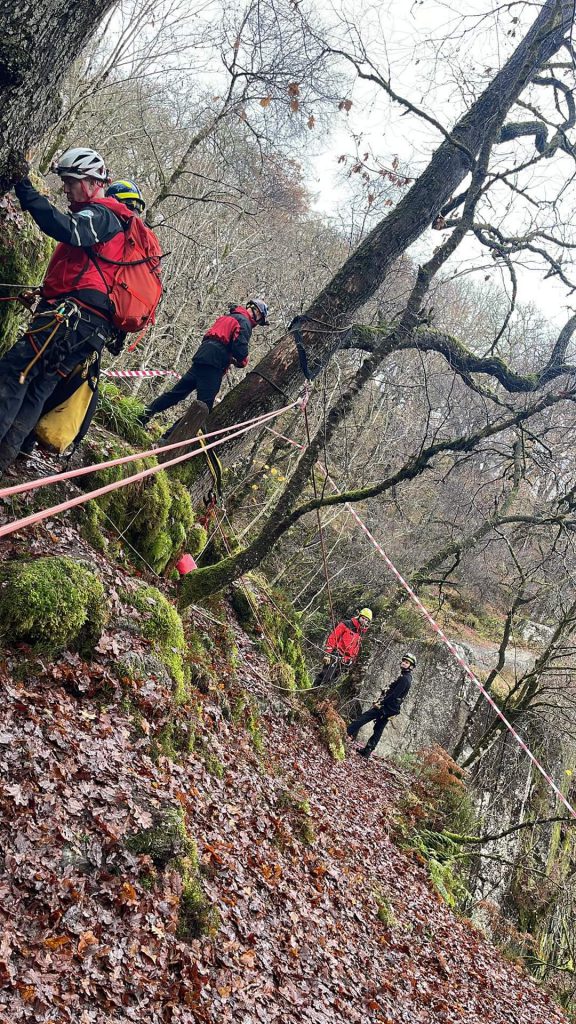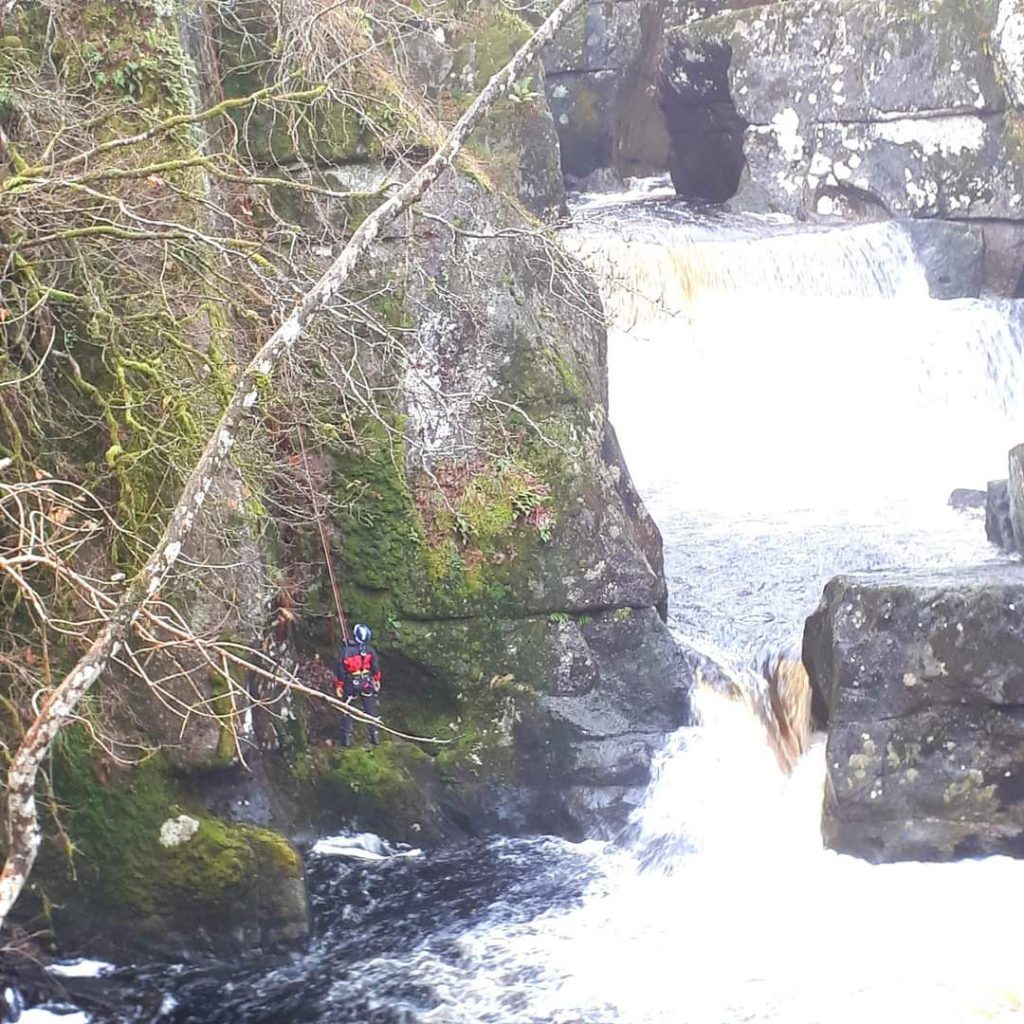 Mid way through the Rescue. ©️ Killin Mountain Rescue Team