The team have had a busy couple of weeks during the first half of November 2022! In addition to assisting our colleagues at Ochils MRT with an incident on Dumyat on the 9th November, we also attended to incidents on the 31st October, where a casualty was reported as drifting in and out of consciousness on Sron Gharbh. As we were on route, given the nature of the incident, we requested urgent assistance from HM Coastguard and Rescue 199 was able to attend and uplift the casualty and transport directly to hospital in Glasgow.
On Sunday 13th November, the team were mobilised to an incident on Ben Ledi, to a report of a casualty with a serious leg injury. Again, given the nature of the injury, we requested support from HM Coastguard, and once again Rescue 199 attended from Prestwick and was able to uplift the casualty from the hill.
Over and above the callouts, we have continued with our regular training sessions. We have carried out a number of rigging training sessions, medical training, and a number of our members attended to the National SMR training conference. We also held an assessment day for a number of applicants to the team, and are pleased to have confirmed two new recruits as a result. Welcome to the team, James and Gordon, we look forward to welcoming you as probationary members.
Last night, our regular training continued and it focused on a real-life situation that we dealt with fairly recently, involving treating and extracting a seriously injured mountain biker. There's always good learning to be had when revisiting previous incidents, albeit simulated, at a slower pace when it allows discussions to be had. Very worthwhile and some good learning had by all!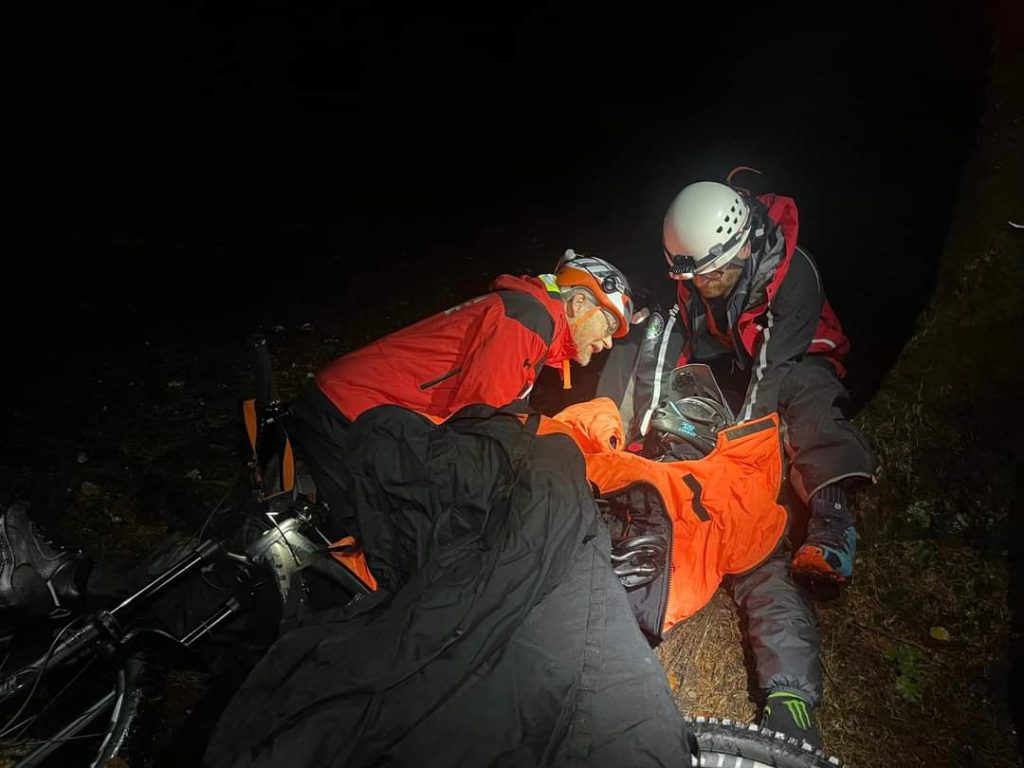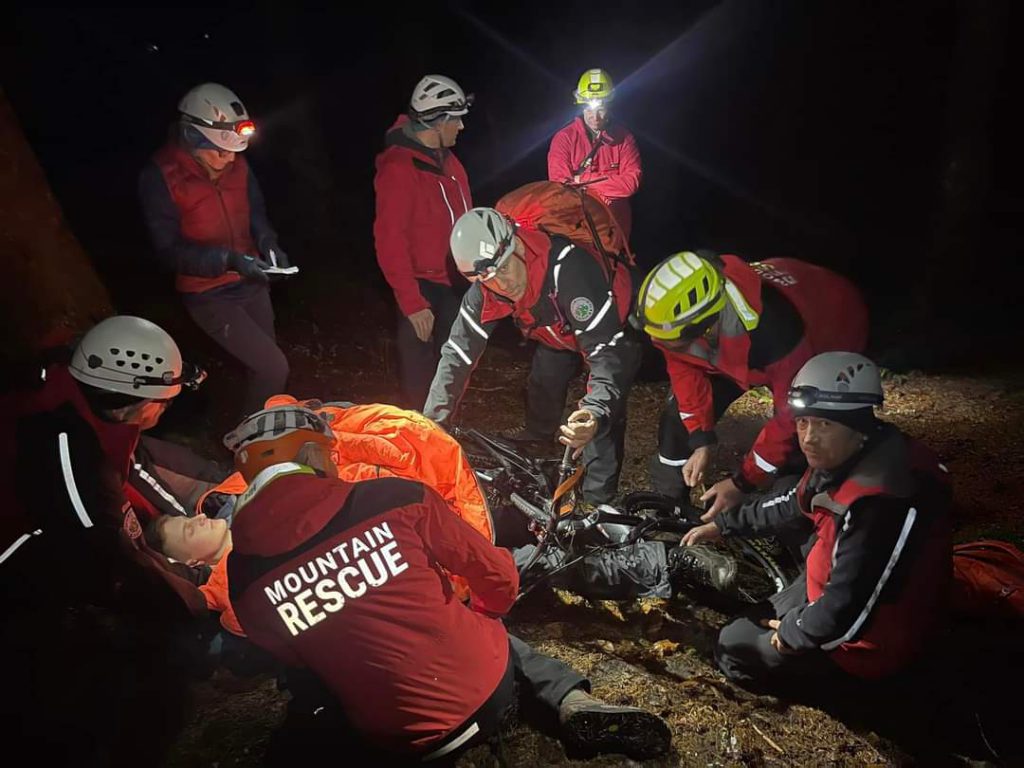 Training scenario. ©️ Killin Mountain Rescue Team