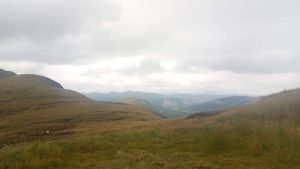 CALLOUTS 24 + 25 – Ben Ledi & Ben More
Following a busy day at the Killin show last week the team was called into action by Forth Valley Police Division of Police Scotland on Monday 22nd August 2022 responding to two seperate incidents.
The first one was a call out to Ben Ledi with a report from a casualty who had gone over on his ankle. Using his own resources and ability to self-rescue he managed to reach the 4×4 track in Glen Casaig where he was met by team members and driven off the hill. Our first aiders provided immediate care and his friend took him to the hospital. Thankfully he is recovering at home.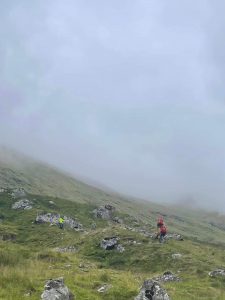 The second call out came in just as we stood down from Ben Ledi, and it was to attend to Ben More. The incident related to an individual who was lost and disoriented in the mist. Once his position was identified, team members walked to him and helped him off the hill, and thankfully he was uninjured.
Our team are volunteers and will respond, giving up their time willingly to help other people. We love the hills and are only too happy to help when people are in need of assistance.
#KillinMRT
#999policemountainrescue
#SMR
#volunteeringsaveslives